1.2-5.2.2021 Goldcrest's Home Learning
Monday 1.2.2021
Next week's BBC learning timetable is below.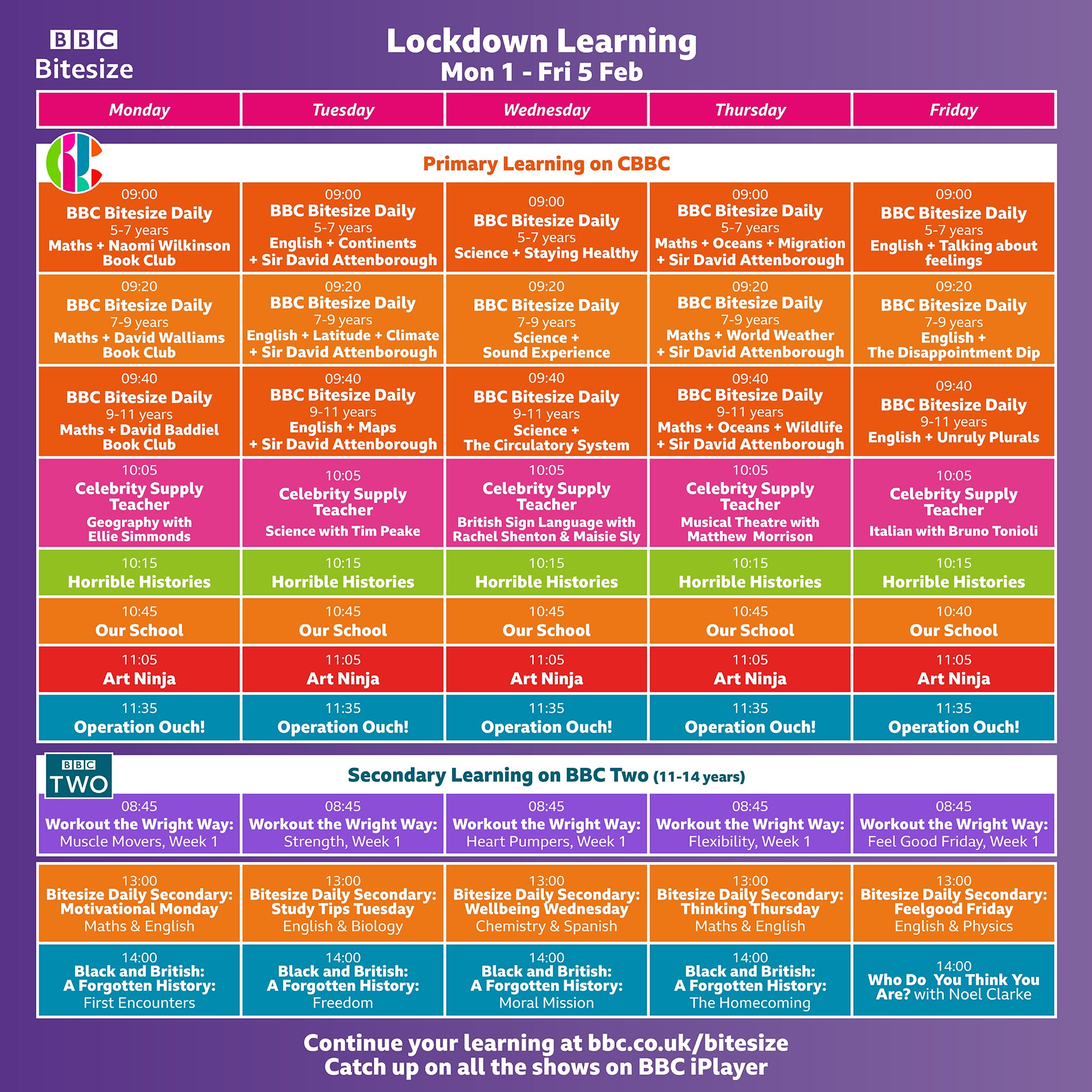 These can be watched afterwards so please do not miss our 10 o'clock Maths lesson.
This week you will be learning with Miss Cameron but on Friday both myself and Miss Stevens will be online.
Please make sure that you use our online learning websites and send me pictures of your learning as well - yeartwo@missiongrove.org.uk.