1.3-5.3.2021 Goldcrest's Home Learning
2.3.2021
Hi Goldcrest!
Make sure that you are practising your times tables this week:
I have been having great fun listening to some stories on Storyline.
Well done to those of you who have sent work. Please send this to yeartwo@missiongrove.org.uk so that I can see it.
Riyaad
1.3.2021
Hello Everyone,
The BBC Lockdown Learning Timetable is attached below for the FINAL TIME!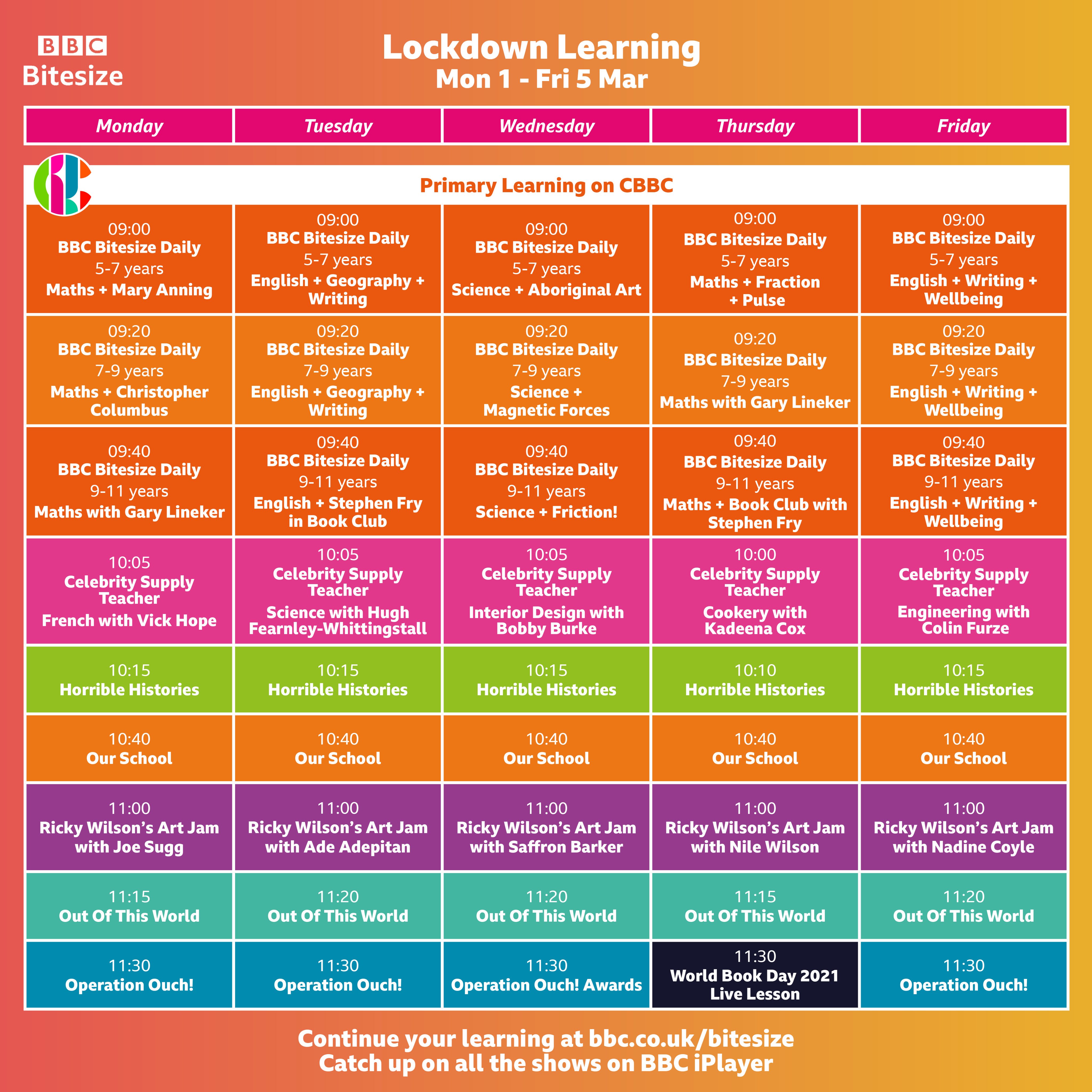 This week also contains World Book Day. This year due to COVID the World Book Day tokens are virtual rather than physical and are in the files of the Goldcrest and Grouse Team.

I will be dressing up for World Book Day. Why don't you too? Make sure that you email a picture as I am teaching the other group this week.

Miss Conroy