Kittiwake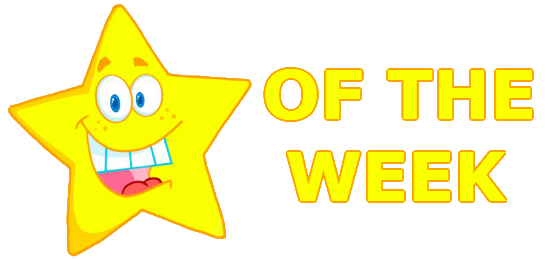 Stars of the week this week:
Last week our Stars of the Week were Zain and Sami! Well done to them!
Congratulations to Casper who achieved the highest word count in Kittiwake last week with a great 59,484 words!!!
Overall in Kittiwake we have now read almost 10,000,000 words!!!
So far this year we have been collecting our stars for our reading words:
Yellow Stars - 50,000 words
Subhan- 10k
Aayan- 123k
Hamza- 159k
Thanuska- 166k
Qasim- 191k
Zain- 256k
Orange Stars - 250,000 words
Habibi- 288k
Casper- 288k
Jhael- 344k
Pink Stars - 500,000 words
Aahithya- 520k
Ibrahim- 521k
Wajeeha- 560k
Zoya- 564k
Uzair- 574k
Ali- 602k
Green Stars - 750,000 words
Lakhbir- 753k
Awais- 792k
Yousuf- 828k
MILLIONAIRES!!!
Faizan- 1 Million
Sami- 1.1 Million
Last week we started to do our experiment to check how different exercises affect our heart rate. We worked with some year 4s in Chaffinch and taught them how to measure their heart rate and then did the exercises with them.
We also had our assembly on Friday showcasing our knowledge on Shakespeare. We then got to witness the poetry slam where Ibrahim represented us with an amazing poem. Sadly he didn't win, but he did Kittiwake proud.